Fantasy Football Auction or Fantasy Football Snake Draft?
by: Mr.Blistr
Should your league switch to an Fantasy Football Auction draft this year? This is an easy question to answer. Let's take a look at some questions you need to ask yourself before you can answer that question:
Is it 1994?
Are you bored with reading ADP and doing your draft on autopilot?
Do you like to party?
Do you crush your league in the amount of research you do?
Do you just head into your draft with an old, outdated magazine?
Is it 1994?
From answering those questions, you must know, your league really needs to move to a Fantasy Football Auction draft this year! Still don't believe me? Keep reading!
Snake Draft vs Fantasy Football Auction Draft
What came first,  the chicken or the egg?  Who cares.   In the fantasy football world, the regular snake or serpentine draft has been around a lot longer, but the auction draft is really picking up
speed.  If you are running a league or thinking about hosting a draft, consider the auction.  You can still easily go into a few other snake drafts, I mean if you are reading this article, chances are you don't limit yourself to one football  draft/season…do you?
First, what is an auction?  In an auction format you will have a financial limit to spend (in most drafts it is either $100 or $200).  With these funds you need to fill out your entire roster and bench.  Every league may have slight variances, but the idea is the same, bid until you have your man, or until you cannot afford him.  Every player nominated is fair game by every "team" at the table.  Like a snake draft, the player being nominated rotates around the table with each team having an opportunity to nominate a player for the auction.  Once around the table you start back at the beginning again.  So, why an auction?  Here are a few reasons:
1.    They are fair
With an auction there cannot be any whining about "oh I got stuck with the 12th pick again…or I hate going 22 picks between my picks".   In an auction every player put on the block is up for grabs.  If you have your heart set on Arian Foster, well if you got the cash, then you got a chance.
2.    The atmosphere
With a snake draft, whether the participants are all in the same room, or you do it on-line, things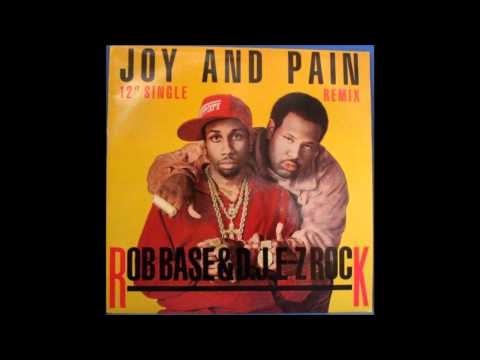 move fast and the atmosphere is different…meaning not as fun.  With an auction it is always interesting and entertaining as the picks/bidding can be fun to watch.  The comments from the peanut gallery last longer.  The pain and anguish on the bidders faces last longer. The agonizing over spending one more dollar…well you get the idea.  It all adds up to a good night out…hell it adds up to about 12 hours of auction when we get together.
3.    Flexibility
When in a snake draft, you can only pick when it is your turn.  In an auction you could realistically draft 3 or 4 players in the first round of bidding, or you could wait until the 5th round if you wanted to.  However you slice it, you have the flexibility to be involved when you want, not when you have to.
4.    Strategy, strategy, strategy
There is definitely a lot more strategy to an auction draft.  Which in turn means you should really do a lot more preparation (for some this can be scary I suppose…but it also goes with the question I posed above…if you are doing the research, why stop at one draft?)  The strategy for an auction is perhaps too much to mention in this article, however, things to consider:
-how much to spend on each position?
-how many players from each position do you want on your bench?
-should you bid players up that you have no intention of buying?
-do you bid up "Da Bears" cause you know 2 guys in the draft are going to blow their wad on them?
-do you nominate guys early to either get them for a steal or for players to spend their $$
So, in an auction not only do you need to fill your roster, but you need to have an idea of what you are willing to spend.  Inevitably someone will spend more than they need to on a player, who will unknowingly go down with an injury.  Also, someone will get someone late in the draft for $1 who will be off the charts this season to every football analyst's amazement (that wasn't mentioned once while you have done you draft research).
5.    It's just good fun!!!
If you haven't picked that up yet, it is a great time.  It starts about 2 months pre-draft…the planning, conniving, trash-talking.  Then you have the highly anticipated draft day…by far the most enjoyable day of the year…until every Sunday after opening kick-off.  You have the entire season to again, mull over picks and enjoy the draft day events.  I have participated in numerous drafts and pools in football, hockey, golf, soccer, basketball and NASCAR…the one I enjoy the most is the NFL auction we hold each August.
So, give the auction a try this year.  Do your homework.  Come prepared with your plan. Book the
day (maybe even the next day) off in advance.  Book a cab.  Take your cheat sheets/laptop or both (never know when the power will go out or the wireless go down).  Make sure you pay attention during the auction.  You need to be aware of your opponents needs (for example, you are 7 rounds in and he still doesn't have a QB) and also their remaining dollars.
If you have any questions contact me at: mrblistr71@gmail.com or tweet me @Mrblistr